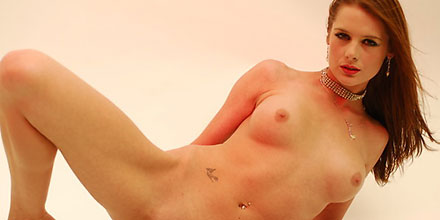 Name:
Karina Currie ......
Born:
Portsmouth, England
Lives:
London, England ......
Birthday:
August 4th, 1979
Aliases:
Karina Kurrie, Katrina, Kat, Corrina Kurry
Height:
5 feet 7 inches ......
Measurements:
34A-26-32
Bio:
British pornstar and Sexstation TV presenter Karina Currie started out in the adult business as a petite and very naughty teen - these days she's still busting zippers but more as the increasingly smouldering English MILF. South coast girl Karina studied beauty therapy at college, but soon decided grooming others for a living wasn't her cup of tea. In 1997, she applied for a place on the Grosvenor Casino training school and, after successfully completing that, she became a croupier for a year and a half. "I absolutly loved that job and it was a shame to go but it was the right choice as casino staff are locked into their own little world where the strangest pairings and friendships are formed on the basis of you see nobody else, ever, " Karina says. At 19, she took some temporary work in a south coast nightclub and, while working behind the bar, was approached by an 'adult talent spotter'. His contacts proved to be pretty useless, but the idea set Karina thinking and she set about finding a way into modelling herself. She did her first top-shelf glamour shoot in 1999. Nearly a decade later, and Karina finds herself as much in demand behind the camera as in front of it. As well as being one of the favourite presenters of Sexstation TV with Sky satellite viewers, Katrina is the channel's production co-ordinator and main casting and talent scout.
British Pornstar Karina Currie Hardcore Movies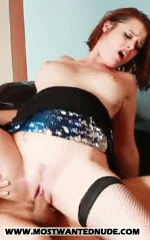 British Pornstar Karina
Currie Fucking Gif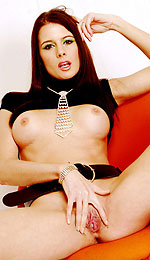 Sexstation TV Star Karina
Currie Lesbian Sex Pics