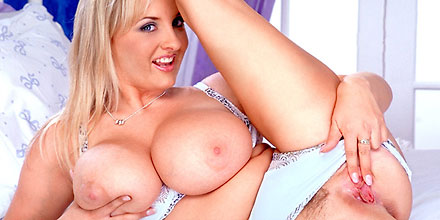 Name:
Jessica Turner ......
AKA:
Jessica Blake
Born:
Northampton, England ......
Birthday:
May 1st, 1979
Measurements:
42-28-37 ......
Cup Size:
EE Cup
About Jessica Turner:
Britain has an uncanny knack of producing many of the most wanted natural big boob models on the planet for some reason, and curvy blonde Jessica Turner most definitely features among them. Despite being one of Voluptuous magazine's all-time favourites, 5' 7" tall Jessica hasn't let fan worship go to her head. She remains very much down-to-earth. "I think I like how I look in everyday clothes more so than in a fancy costume," she says. You'll get no complaints from us whatever she wears, so long as she peels that gorgeous body naked at some point.
Filmography:
Boobs Ahoy!, The Best of Chloe Vevrier: A Decade of Enchantment, Busty Euro Babes, Hometown Girls 11, Horny Housewives 1-4, On Location Portugal, Score Boob Cruise, The Best Of Linsey
Jessica Turner's Site Plus 24 Busty Bonus Sites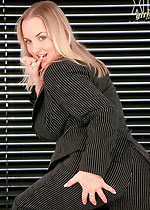 Voluptuous Jessica
Turner Big Tits Strip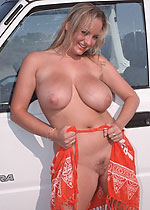 Busty Brit Jessica Turner
Nude In Public Teaser