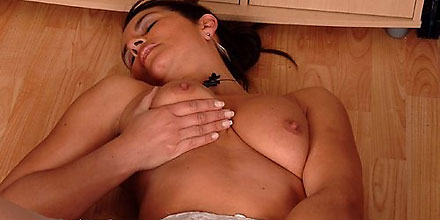 Name:
Georgina Smith ......
Born:
August 9th, 1959
Lives:
West Country, UK ......
Stats:
36C-26-36
Bio:
Classy British MILF with the foxy voice Georgina Smith has to be one of the hottest 40+ adult stars working today. Sexy, all-natural Georgina first started modelling as far back as 1988 and has appeared in some of the world's hottest men's mag titles. A couple of years ago, Georgina hung up the lingerie and seemed lost to us for good. But she changed her mind and, by popular demand, is back and smoking up British shot XXX movies hotter than ever. To see yummymummy Georgina take a wild DP in videos like Jack Bedford's Forty & Naughty is a pleasure not to be forgotten in a hurry! Even non-hardcore audiences are getting the pleasure of Georgina these days with her appearances on Sport XXX Reader's Wives phone-in TV channel. She's also made regular appearances on UK channels like Television X and The Adult Channel.
Georgina Smith Hardcore Videos On Demand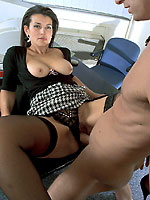 Sexy Georgina Smith
Office Secretary Fuck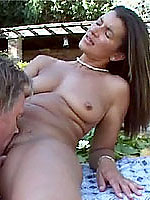 UK MILF Georgina Smith
Fucked In Public Video