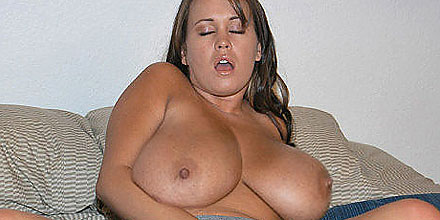 Name:
Brandy Talore ......
Birthday:
February 2nd, 1982
Aliases:
Brandy Taylor, Brandi Taylor, Brandi Taylore
Born:
Ohio, USA ......
Measurements:
42DDD-28-34
About Brandy Talore: Ohio-born Brandy has been one of the most lusted after natural breasted starlets for quite some time now and it's not difficult to see why! We've followed her from the start and her coy teen modelling days, when it was difficult to believe one so young could have tits so outrageously large. She's always had that fun and bubbly personality about her. She was a cheerleader, and softball and trampolining were her favourite hobbies back then. Trampolining ... can you imagine the amount of black eyes the poor girl must have given herself! When Brandy Talore decided to move from teen model into full-blown hardcore porn work, it was like a dream come true for fans who'd watched and hoped for so long that it might someday happen. We're still saying a daily prayer of thanks for the mam-tastic gifts bestowed upon us!
Brandy Talore's Uncensored VIP Official Site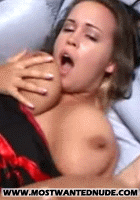 Brandy Talore Jiggling
Big Tits While Fucked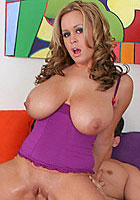 Brandy Talore Busty
Real And Fucked