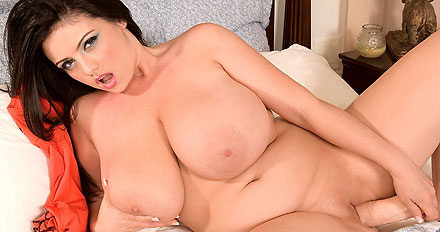 Name:
Arianna Sinn ......
AKA:
Foxy Mary
Lives:
Bucharest, Romania ......
Height:
5'1"
Cup Size:
34G ......
Measurements:
41-26-34
Bio: Huge 34G boobs Romanian sensation Arianna Sinn, who made her topless modelling debut under the name Foxy Mary, is fast becoming THE most wanted mammoth mammaries pin-up on the net - not least since she sent blood pressures soaring by recently shooting her first ever hardcore boy-girl videos. "It's very difficult for me to find bras that fit," Arianna says. "My boobs are so big, and they seem to get bigger and bigger every year. I usually buy bras when I go on vacation in other countries, but when I am home in Romania, it is very difficult." Fortunately, lack of custom-made support isn't a problem when Arianna is at home and chilling out. She often likes to walk around the house topless and let her boobs loose. "I like to feel my boobs bouncing, and sometimes I will reach down and play with them," she explains. Mmmmmmm ....
It was the good guys at Score who, the second they clapped eyes on Arianna, had her flown out to the States and a number of other exotic places to start shooting this voluptuous vixen for big boob lover's delectation. And it's the Score guys who have helped her set up her very own corner on the web. It wasn't just her awesome physical attributes that convinced them to do something special with her. On a trip to Bahamas with a bunch of other favourite Score models, Arianna had the other girls all raving about how she was the nicest and sweetest person they'd ever met. The guys, of course, were no less impressed!
"I think I usually initiate sex," Arianna says. "I love to be in command. But once it starts, I like the man to be a little more aggressive. I can make sex happen, but then I like him to tell me what he wants and do what he wants with me. But sometimes, I will take control. I love to shake my boobs in a man's face and see his reaction. One time, I tried to smother a man with my boobs." That's one method of euthanasia quite a few of us wouldn't mind signing up for! If a guy's not around to suck on her enormous, ultra-sensitive boobies, Arianna admits she's perfectly happy to do it herself. "When I do it, I feel a tingling all the way down to my pussy," she says. With every passing month, Arianna seems to be getting more daring about what she's prepared to try for her site. One of her latest video shoots saw her having full-blown sex on a public beach. "I like sex on the beach. I like the idea that I am doing it out in the open where anybody can see us. And it is so beautiful. The sand, the water...what is more perfect than having sex on the beach?" Arianna asks. Just about nothing on Earth is probably the answer for a couple of guys the crew caught watching in the distance. Not that Arianna seemed too worried about it. "Oh, I saw those people too. It made it more exciting for me. I like being watched!" she confesses.
Mega Tits Star Arianna Sinn's XXX Personal Site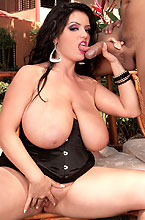 Big Tits Superstar
Arianna Sinn Hardcore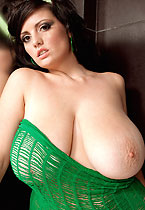 Arianna Sinn Giant
Boobs Worship Clips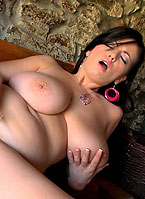 Busty Arianna Sinn
Fucking Video Clip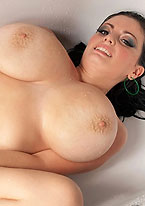 Goddess Arianna Sinn
Huge Boobs Fucking