Name:
Angel Long ......
Born:
Swindon, England
Aliases:
Angel, Angel T., Ashley, Sarah Read, Sarah Slick
Birthday:
November 21, 1980 ......
Measurements:
34A-24-32
Bio: Angel Long is one of the raunchiest British pornstars ever to grace the adult movie business and has made, perhaps, more movies than any other of the modern crop of British stars. Despite being in demand in the States as much as her native UK, Angel has never been tempted to go down the boob job route. Her sleek, 6 foot tall figure remains the same today as when she entered the porn business as an over-sexed 19-year-old. "I used to watch so much porno. I loved watching people have sex; I thought that was my sort of job! I could be as dirty as I wanted and people could watch me... wot a thrill!" Angel recalls. Whether it's anal, watersports, DP or dirty talk, that passion for her work goes a long way to explaining the longevity of Angel's popularity.

As a farmer's daughter brought up a 'country bumpkin' in rural Wiltshire, few could probably have ever predicted the girl who could drive a tractor by the age of 8 would one day become the glam wank fantasy for guys the world over. "I was the biggest tomboy ever, no skirts for me; I wanted jeans and t-shirts so I could help on the farm. I loved it. I spent every minute I was awake on the farm feeding the cows, driving the tractors and anything else I could do," Angel says. Beneath the glamour, she still retains much of that tomboyish charm. Her favourite drink is a good old pint of lager. Angel has been a popular regular on UK adult channels in shows like SXTV Live and Sport XXX Babes. And in the States, she's grabbed a prestigious AVN award for Best Group Sex Scene Video in Assficionado.


British Pornstar Angel Long Hardcore Downloads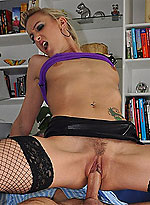 British Pornstar Angel
Long Fucking Video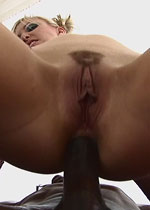 Angel Long Rides Big
Black Cock Video Clip